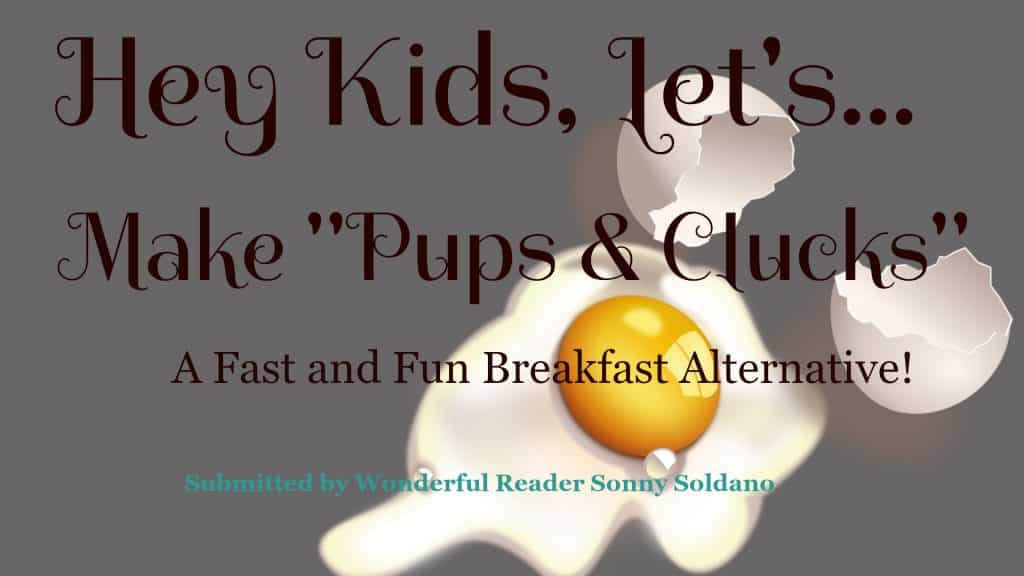 "Hey Kids, Let's Make "Pups & Clucks" is a Wonderful Reader-submitted Throw Together. Click here to read a random post.
Sonny Soldano submitted this amazing "Throw Together" to a Facebook group about Vintage Recipes, and kindly gave me permission to reprint it!
"Since it's Weiner Wednesday I just wanted to share one of my favorites that uses hotdogs. Grew up low income, so bacon or sausage was not in house. Not sure how vintage it is, but I know it's been around for quite awhile. 2 Hotdogs sliced up and fried in skillet. I like mine somewhat "crispy" Regular hotdogs work, but the higher quality the better taste. Turkey hotdogs surprisingly work just as good. Eggs – Scrambled, Omelet, Over Easy (my preference) Add hot sauce or ketchup."
Not only is this "Throw Together" dish delicious as well as economical, it is terrific to cook with children; even the most persnickety children can be fans of hotdogs, and this dish affords many opportunities for them to participate in the meal preparation! They can learn to break and beat the eggs, as well as learn/review knife safety before slicing the hotdogs (with appropriate adult supervision, of course)! Then there is the fun of choosing toppings and preparing accompaniments – such as fresh fruit – to round out the menu!
Thanks for the great idea, Sonny!